Since the first day of Ramadan, we have got addicted to these
extremely
simple to make and so very refreshing drinks to have at
iftaar
, (when we break our fast at sunset).
These cool sips can give the best drinks in the world a run for thier money!
I am sure all of you have had lemonade or
nimbu-paani
?
but have you made it with
fresh
mint?
I have bunches of fresh mint that are just waiting to be used, in my
teenie tiny
vegetable patch.
So I put a big handful of mint leaves, some sliced lemons, crushed them together with the back of a spoon so that the mint flavors mingle with the lemon slices...
added lots of ice-cubes and then poured the fresh lemonade (of just lemons+sugar
+water) that I had made earlier.
Leave it to chill a little in fridge, and the flavors to really seep in.
and voila- you have fresh minty lemonade to quench your thirst with!!
Another drink that is a
must have
at my Iftaar table is freshly made watermelon juice.
doesn't it look pretty?
with
no added sugar
, refreshing cool and sweet!
So, for this drink, just take chunks of freshly cut watermelon, put in the blender... give it a whizz.
No need to strain, coz it becomes liquid in no time.
Keep in the fridge to chill for a couple of hours, then pour in individual long glasses with ice-cubes, garnish with a wedge of watermelon and a slice of lemon.
Just for a variation, I also like it with a sprig of mint and a dash of lemon, sometimes.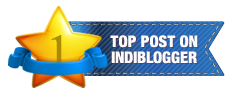 So enjoy these refreshing drinks in the summers and
stay
cool and hydrated!