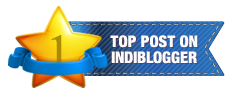 Sorry about promising the tutorial last week, I couldnt put it up becoz as explained in my earlier post-
I was zoned out of the internet for nearly a week!
but here is the much requested Chutki Tutorial for your kids to enjoy- esp little girls.
(for people who are not familiar with this character-likely if you are living out of India... Chutki is a much loved character of the Indian T.V. series "Chota Bheem")
and if you are interested in drawing Chota Bheem as well...
here is the tutorial(click
here
)
simple steps and extremely easy character to make!
Oh and if you want to throw a smashing Chota Bheem Birthday Party... here is a tutorial that has everything for- from free printables, to party decor ideas and lots of games... (
click here)
Enjoy
STEP- 1
STEP-2
STEP-3
STEP-4
STEP-5
STEP-6
STEP-7
STEP-8
STEP-9
STEP-10
STEP-11
FINISHED!