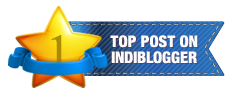 This is one of my favorite Mexican dishes to have when we eat out... yummy, creamy and absolutely DE+LI+CIOUS!!
and I didnt know that it was so easy to make!
It is also one of the dishes that you can assemble beforehand, for a party and then just pour the sauce over it and bake for a few minutes before you lay the table!
Most of the ingredients are easily available in India and for my Indian friends-the flour tortillas can be substituted with home made soft rotis kneaded with some oil/ghee.
so here goes:
CHICKEN CORN ENCHILADAS in SOUR CREAM, MUSHROOM SAUCE
Ingredients:
2 chicken breasts, diced
1 onion, finely chopped
4 tbsp oil
2 medium sized bell peppers (different colors- I used red and green)
1 cup frozen sweet corn (thawed)
6 flour tortillas or rotis, about 8 inches each
1 1/2 cups grated preferably Mexican blend cheese, or any other grated cheese that is available to you (for my Indian friends)
4-6 medium sized button mushrooms, thinly sliced
3 tbsp butter
1/4 cup flour
1 (15 ounce) can chicken broth
1 cup light sour cream
4 tbsp preferably taco seasoning (but you can also use any other flavored seasoning that you would like to add to the chicken to give it some zest!)
Directions:
1-In frying pan, fry the onions till they become transparent, in oil over medium-high heat, then add chicken and stir until chicken is just done.
Remove from fire and set the chicken aside.
2- Add a bit of oil to the frying pan and stir fry the bell peppers and sweet corn with a bit of salt and pepper for 5 minutes.
3- Remove from fire and add to the chicken and mix them together.
4-Divide cooked chicken mixture evenly between 6 tortillas; add 2 tablespoons cheese to each tortilla.
5-Roll the enchiladas and place them seam-side down in a lightly greased baking dish.
6- Take a bit of oil in the sauce pan and lightly fry the mushrooms till they start sweating.
Remove the mushrooms from the pan and set them aside.
7- Melt some butter in the same saucepan; stir in flour and cook until lightly browned.
Gradually whisk in the chicken broth, smoothing out the lumps....then bring to a boil, stirring frequently-till it starts coating the spoon.
8- Remove from heat; stir in sour cream and mushrooms-mix well.
pour sauce evenly over enchiladas.
6-Top with the remaining cheese.
And bake at 400F for 20 minutes until cheese is melted and sauce near edges of baking dish is bubbly.
Serve with some fresh salad if you want- I love it on its own.
Enjoy!!
For more tried and tasted and slurrped over recipes, please
click here